UPDATE : CUBA TRIP IS NOW FULL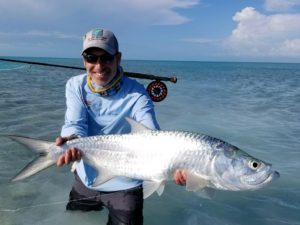 Join John and Melissa for a week of salt water flats fishing in Cuba, February 29th thru March 7th. We will be fishing out of Cayo Largo and based aboard the luxurious Jardines-Aggressor . Cayo Largo is considered the Permit capital of Cuba with very little fishing pressure as it's located about 40 miles off the mainland. Besides Permit, we will have opportunities for Tarpon, Snook, Barracuda and of course, Bone Fish. You can check out our blog post from John's last hosted trip to Cuba for more pictures and a trip recap.
---
Itinerary:
Arrive Havana Friday February 28th, taxi ride to Parque Central Hotel in downtown Havana. The hotel is within walking distance to many restaurants and historical sites, boasts an amazing breakfast buffet and has incredible live music. My first trip there I didn't realize, until our departure morning, that it also has a great roof top, pool/bar with spectacular views in every direction.
Saturday the 29th you will be picked up by Avalon representatives and driven across Havana to a small airport for a 40 min flight out to Cayo Largo. Once on the island, we will transfer to the Jardines-Aggressor, our 110' floating home for a week.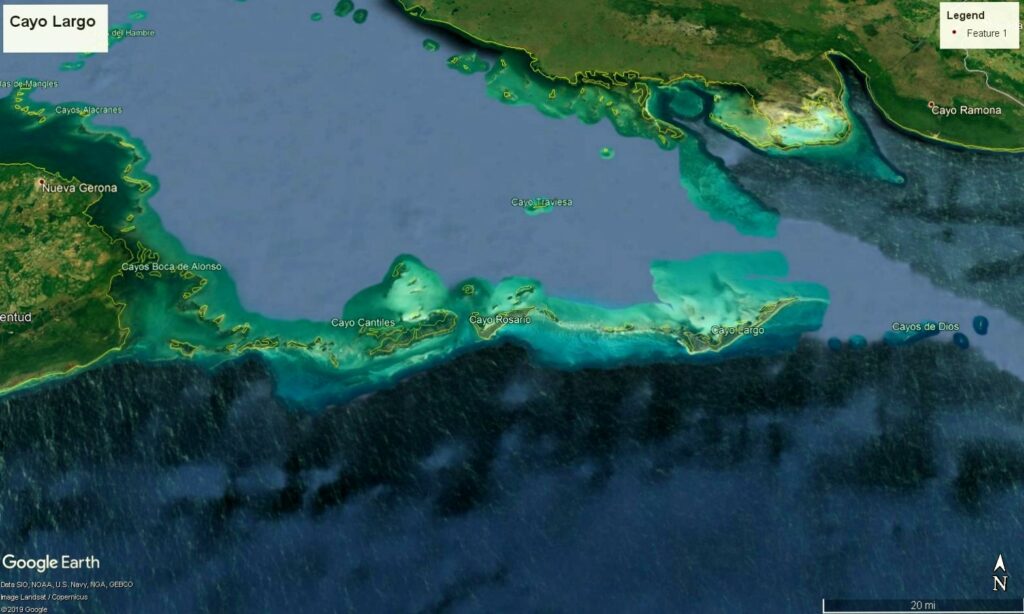 Cayo Largo is a large island with several resorts along the south side, ocean-facing beaches. Primarily catering to European and Canadian cliental and all sun seekers, no fishermen. Our group of 12 are the only anglers fishing these waters and the lack of pressure shows.
Throughout the week, the boat will relocate several times, much of this will be weather and fishing determined. With lots of protected bays and islands, the ride and sleeping should be very comfortable. I spoke with a guest that did this trip last fall, his comment on the ship- "The food was good, mojitos plentiful, beer flowed freely. Some nights there was a long wait between the time the fishing skiffs got back to the mothership and dinner. This resulted in inebriated fishermen the first night we experienced the delay. Be careful. Each of the fishermen had a private cabin with our own bathroom."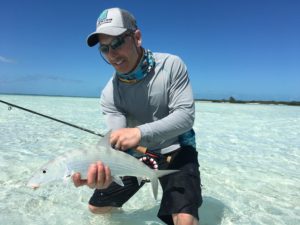 The following Saturday, we will make our way back to Havana for one night with departures the following morning or later if desired.
---
Itinerary overview:
February 28th – Arrive to Havana (HAV) – YD to arrange Havana hotels for this night.
February 29th – Transfer to Cayo Largo (flight) and board Jardines Aggressor I.
March 1-6th – Six (6) full days of fishing (6 skiffs total for the week).
March 7th – Return transfer to Havana (HAV) and recommended overnight in Havana.
March 8th – Departing international flights.
Pricing: $4,900 per person (Based on double occupancy)
---
PACKAGE INCLUDES:
Seven (7) nights in Cayo Largo in a double occupancy room (either aboard Aggressor I or the Hotel Sol Club)
Six (6) full days of guided fishing (two people per skiff)
All meals for the week aboard or at the Hotel Sol Club
Airfare between Havana and Cayo Largo
Taxes and GST's on fishing package
PACKAGE DOES NOT INCLUDE:
International airfare to/from Cuba
Gratuities for guides and lodging staff
Tours, activities and meals while in Havana on front and back end of trip (Yellow Dog can help book)
Fishing tackle, equipment and flies
Cuban entrance visa (Yellow Dog can help arrange)
Taxi transfers on arrival and departure days from Havana airport to hotel in Havana
Hotel nights in Havana (Yellow Dog can arrange)
Conservation Fee ($100)
All-inclusive bar tab aboard ($200)
---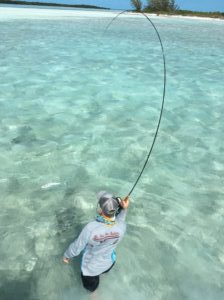 With regards to additional time in Havana either before or after the week aboard, Yellow Dog can facilitate customized itineraries with our contacts on the ground in Cuba so that you can enjoy Havana and explore the surrounding areas before or after the week of fishing. Kristen will be more than happy to make some suggestions for you based on the number of days you dedicate to any additional time in Cuba. It is a beautiful country and the Cubans are lovely people. In addition, they can easily book hotel rooms in Havana for you as needed. It's an excellent city with lots to see and if your schedule does NOT allow for extra time, that's no problem. Yellow Dog has lots of experience in sending anglers to Cuba and Kristen have been there many times. If you do have ANY questions at all about the details, please don't hesitate to reach out to Kristin or myself directly.