Fly fishing in Alaska is a getaway like no other. A truly unique experience that offers you breathtaking views of nature at its finest, exhilarating outdoor excursions and thrilling fishing opportunities. Alaska fly fishing isn't a vacation—it's an adventure. And like every great adventurer, your journey starts before you get here. The first step to planning your unforgettable experience is making sure you have everything you need to make the most of it. Take a moment to read through the basics to make sure you have all your bases covered and if you have any questions, don't hesitate to give us a call.
Fishing Rods
Considering the diverse range of Alaska fish, it would be ideal if you could bring multiple weight rods. A 6 wt rod, for instance, is more than capable of tackling pink salmon, but chum salmon would destroy that rod. The larger, more aggressive fish may require up to an 8wt rod. However, it's not always realistic to bring a range of different rods, so to be safe, assume that many of the fish are average weight. An all-around 6 or 7 wt rod is best, preferably with a fighting butt. Many guests also bring a 4 or 5 wt rod for dry fly fishing and an 8 wt rod for most salmon.
Two handed rods are definitely growing in popularity and Alaska is a great place for them! Spey (12-13 ft) and switch rods will both work. If your trip is during king season (mid-June thru late July) a 8/9/10 wt spey rod is a must. For all other salmon species a 7/8 wt spey rod will be plenty. For rainbow trout and char we recommend a 6 wt spey rod, or 6/7/8 wt switch rod. You can read more about our spey program.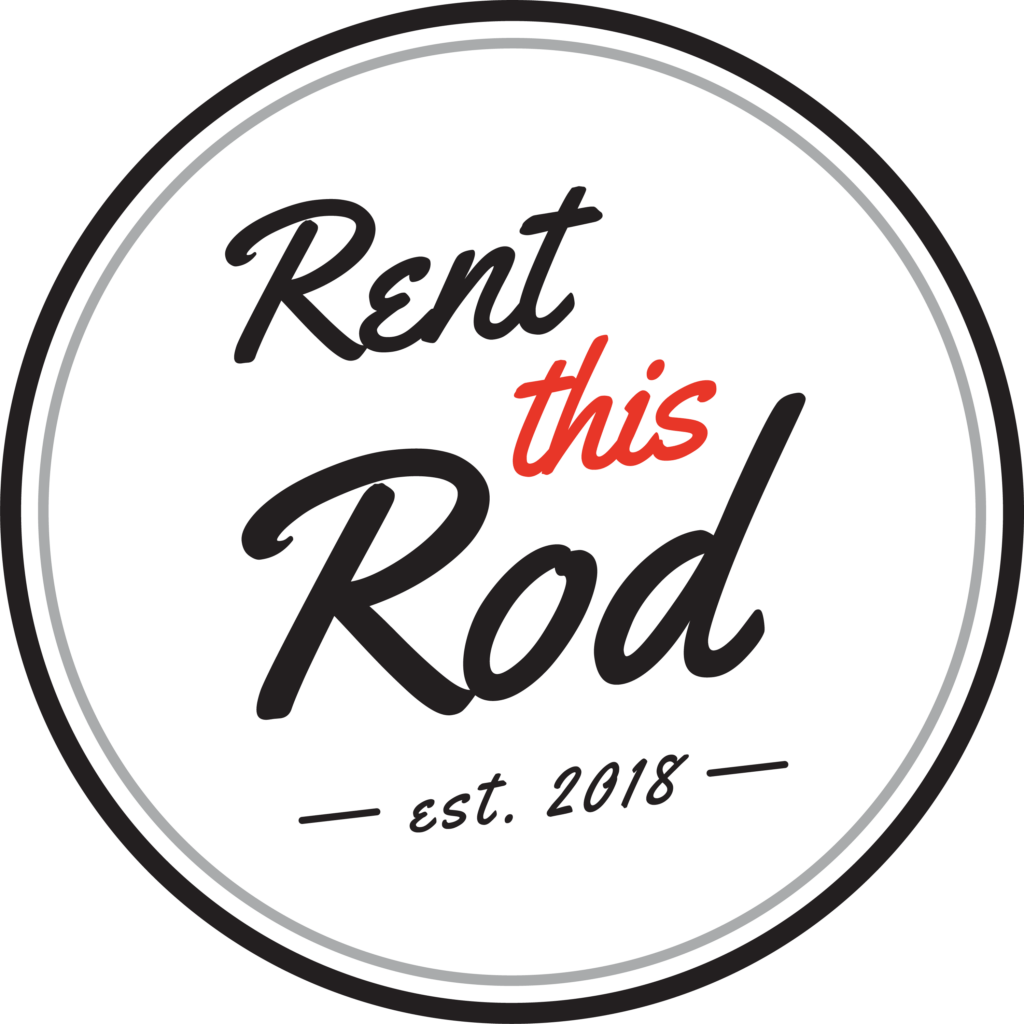 While many people bring their own rods and reels, No See Um Lodge does loan equipment at no charge, however, there is a charge for loss or damage. Another option would be rod rental through Rent This Rod. Rent This Rod was created to offer an opportunity to rent high-end, high-quality fly rods and reels not normally available on the rental market. With the option for 10 or 14 day rentals you have the opportunity to receive your rental in advance of your trip and have a few days to practice at home.
Lines and Reels
Most rainbow trout can be caught using a floating line, with dry flies, nymphs, egg patters, fry and streamers. A floating line is often used for salmon as well and a mid-weight sink tip works well for early season trout. Any reel will work but one with a good drag seems best for the strong native fish that you will be catching. If you don't want to worry about which rod you should bring or which reel will work, we will happily loan you the proper equipment at no charge. In addition, we are dealers for Hatch Reels, Sage and Redington products, and more. If you would like to order some gear prior to your trip contact us at least a month prior to your arrival at the lodge.
Don't forget to bring a set of needle-nose pliers or hemostats, a pair of polarized sun glasses and a waterproof camera to capture the highlights of your experience.
Clothing and Waders
Chest high GORE-TEX waders are a must. Waders are crucial to keeping you safe, warm, and dry in the cold Alaska waters. If you find yourself knee-deep on the shallow banks of a river casting your fly, waders will also protect you from any bites, debris, or sharp rocks. GORE-TEX is generally agreed upon to be the most durable and effective brand of waders.
You will also need wading boots that are thick and sturdy, with good traction, and without felt soles, which are prohibited in Alaska according to state law beginning in 2012. We recommend the Korker's changeable sole boots with a studded rubber and the new Vibram bottoms. Order your Korkers through us for special No See Um Lodge pricing. Simms and Patagonia also make good rubber soled boots. If you would rather use full-time studded boots we will have a slip on boot cover that you will need to use on the docks and in the planes.
If anything is more important than staying as waterproof as possible, it is staying as warm as possible. Some of the waters we fish can reach near-freezing temperatures. Dress in layers. Polyester underwear and long underwear make a comfortable first layer that you can add to with sweaters, a fleece jacket, and a hooded sweatshirt. A good fishing rain jacket is highly recommended. Finger-less gloves and a stocking cap are nice for cold mornings. We try to keep a selection of cold weather clothing available for purchase in our Pro Shop.
If your coming to Alaska any time of year you want to be prepared for cool mornings and evenings. However during the day in June and July we can get temps up near the 80's with a relentless sun. Sunscreen, a hat, and light layers, are key to staying comfortable all day as temps fluctuate.
You should also always bring a backpack to carry extra clothes. You will want a waterproof day pack to keep extra clothes dry in boats and rain. We have DryCase bags for sale in our Pro Shop. Send us an email prior to your trip to reserve a bag if you plan on purchasing them, as we occasionally sell out.
Around the lodge, dress is always informal. Remember that we have a hot tub and sauna on the property so don't forget your bathing suit. Also please keep in mind that we do not have laundry service, so pack accordingly.
Flies
No See Um Lodge will furnish all of your flies, but you may also want to bring some favorites from home. Keep in mind the wide range of Alaska fish if you are bringing your own flies. In June and July leeches, poppers, wogs, streamers, minnows, dolly llamas, deceivers, shrimp, nymphs, and dry flies are some of the more popular and widely used. Into August and September we switch to egg patterns and flesh flies.
General Information
Wine, beer, liquor, sodas and bottled water are furnished at no charge. The lodge has 24 hour 115 volt electricity. There is internet and a landline phone available for your use at the lodge, however, there is no cell service at the lodge or the areas we fish. Please note that we have limited bandwidth so the internet cannot support voice or video calls.
If you are extremely sensitive to insects, bring a head net or insect repellent. We do supply bug spray at the lodge but if you have a brand you really like, feel free to bring it along. Beware of 100% deet. While it is very effective it will also ruin rain coats, sunglasses, watches, etc. You might want to opt for a deet mix unless you are extremely sensitive to bug bites.
A few extras – consider bringing sunscreen and waterproof case for your phone and/or camera.