Whether you're looking to expand your collection of fishing attire or just bring home a memento from your trip, we have something for everyone in our Pro Shop. We are a Simms retailer and offer a wide variety of Simms clothing in both men's and women's including Gore-tex® rain coats, fleece tops and bottom layers, button-up shirts, accessories and more. Much of our Simms clothing is customized with an embroidered No See Um Lodge logo and makes for a great souvenir of your trip. If you have any questions about sizing or specific products please send us an email. In addition to Simms we also sell Abel, Hatch, and Korkers wading boots.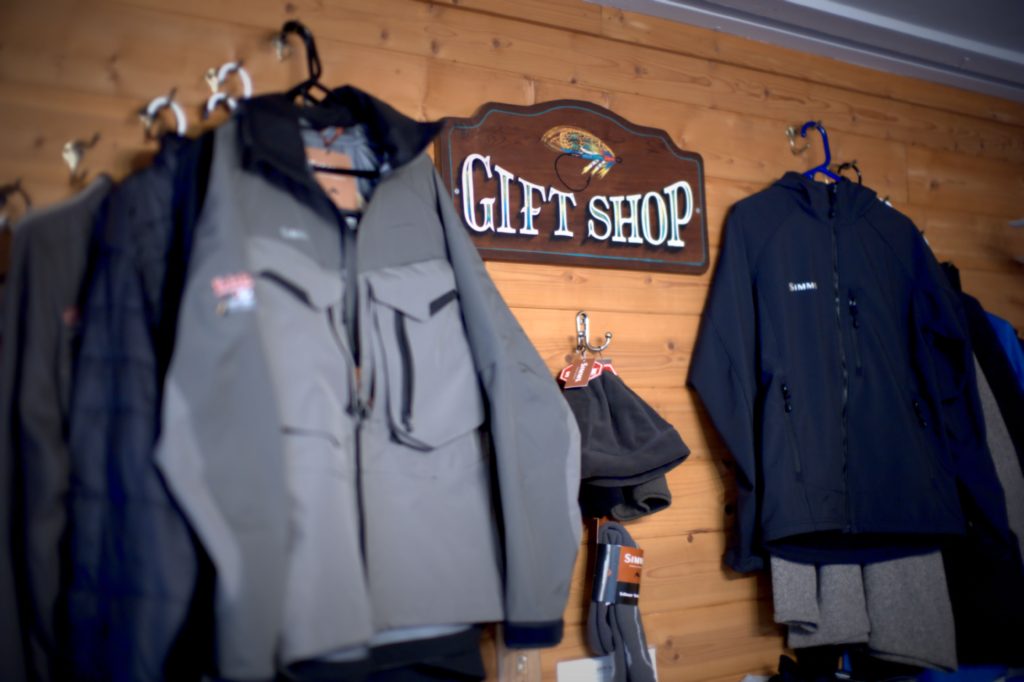 If you're looking for high quality fishing gear, it doesn't get better than Abel. At the lodge we carry a limited stock of reels, pliers, and nippers. If we don't have the item you are looking for in stock, we can custom order it for you. If there's a product that you need to have for your trip to the lodge please let us know well in advance, we will get it ordered and have it waiting for you when arrive. Our loaner reels are a combination of Abel and Hatch, so you can try either if you would like to before purchasing.
Korkers boots are a great product for the type of fishing that we do. The terrain that you will fish can vary wildly day to day and the ability to quickly and easily change soles can be invaluable. We do not carry any Korkers boots in stock, however, we can order them for you and pass along our special pricing. To order, visit Korkers website, then shoot us an email with the type of boot you want, your size, and your shipping address. The boots will ship from Korkers directly to you. They will need to be ordered at least two weeks before your fishing trip.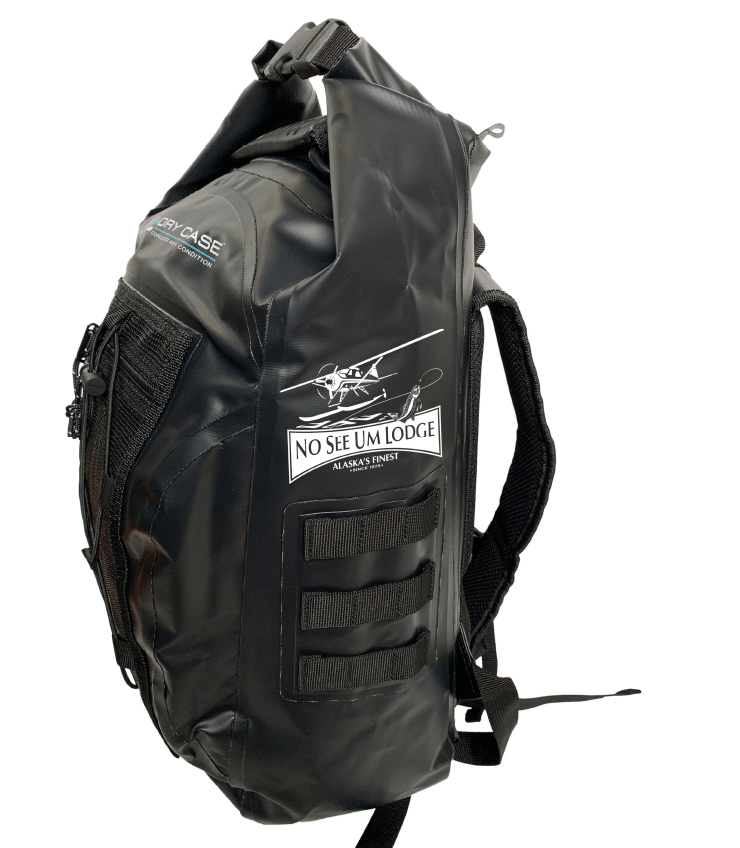 We recommend that you bring a small backpack for carrying extra clothes, water, camera, phone, etc. It should be waterproof to keep all your things dry in the boat or the rain. In our Pro Shop we sell a waterproof DryCase bag with the lodge logo. If you would like to buy a backpack from us, send a note prior to your trip so we can reserve one for you. This is a popular item and we occasionally sell out.