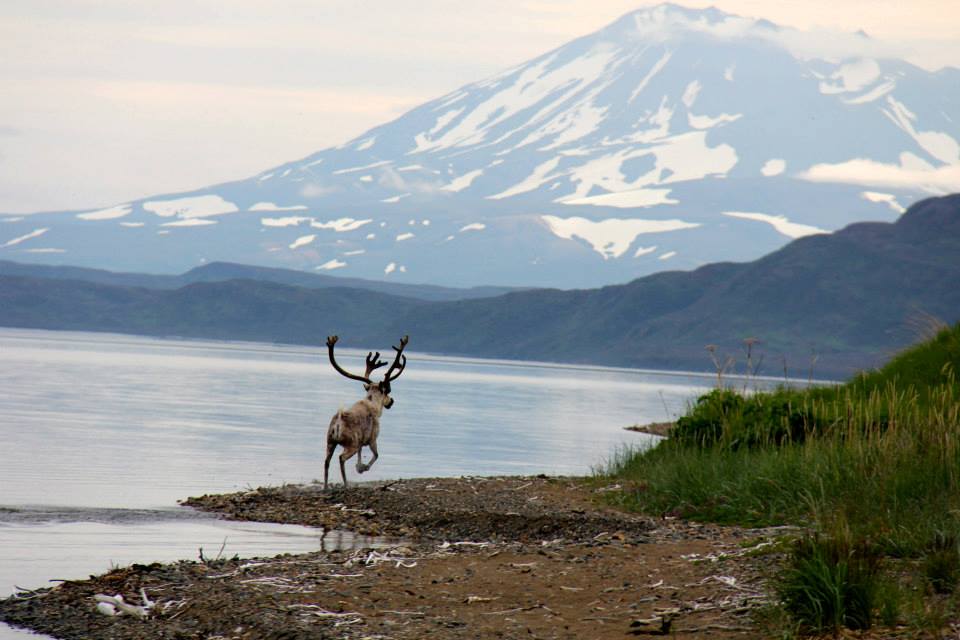 No See Um Lodge is located approximately 265 miles outside of Anchorage, Alaska. We are far enough secluded to provide our guests with an immersive and authentic experience of the Alaskan wilderness, but not so far removed that you can't add a visit to one of the state's most beautiful cities to your trip. Traveling to No See Um Lodge requires flying into Anchorage International Airport. Many of our guests plan their trips to allow for a day or two in the city before venturing out to the Lodge.
Exploring all that the city has to offer and then experiencing the fishing trip of a lifetime will give you a truly well rounded Alaskan escape—a perfect combination of urban excitement and frontier adventure. Are you considering a visit to Anchorage before your stay with us? Here are some of our picks for some of the best things to do in Anchorage.
1.) Flattop Mountain (Glen Alps) Flattop Mountain at Glen Alps is the state's most visited peak. It only takes an hour to hike the 1.5 mile, 1,350-foot vertical trail to the enormous summit from which you can bask in panoramic views from Mt. McKinley to the Aleutian Islands. The Flattop Mountain Shuttle will take you from downtown Anchorage to Flattop for just $22 round-trip.
2.) Tony Knowles Coastal Trail This 11 mile trail spans from Kincaid Park to Cook Inlet, and gives you a breathtaking view of downtown Anchorage, the Chugach Mountains, Mount McKinley, Mount Susitna, and Fire Island. Walk or bike along the coast to watch the tides come in over the mudflats, and see if you can spot the occasional moose or other Alaskan critters.
3.) Anchorage Museum (Rasmuson Center) Anchorage Museum is the state's largest and provides an unparalleled look at Alaska's diverse history. Absorb Alaskan art and culture, learn about the Alaskan environment from scientific exhibits, and discover the key events in Alaska's history that shaped it in becoming the state it is today.
4.) Alaska Native Heritage Center This museum is dedicated to Alaskan Native life and the history and culture of Native Alaskans. Numerous exhibits provide an in-depth, dynamic view of Native culture in Alaska, showcasing their art, dance, stories, survival techniques, and overall way of life.
5.) Alaska Center for the Performing Arts This Anchorage attraction is an ideal spot for visitors looking for a cultural experience. The center features a 2,000-seat concert hall, two theaters, and recital and lecture halls. There are over 600 performances a year, ranging from local plays to Operas, jazz concerts, symphonies, Shakespeare, and more.
6.) Alaska Zoo The Alaska Zoo is a great place for families to see native Alaskan wildlife up-close in a safe, educational, and fun environment. While the zoo is small, it is a staple of Anchorage attractions—it showcases moose, caribou, polar bears, seals, and wolves among other indigenous Alaskan animals.
7.) Historic Downtown Anchorage Walking Tour Anchorage has always been the gateway to Alaska: the epicenter of the state's history, commerce, and culture. In addition to exploring the city on your own, consider taking the official tour, sponsored by Alaska.org and the Anchorage Convention Visitor's Bureau. Journey through the historic neighborhoods of Anchorage, guided by local Alaskans, who will provide you with a wealth of fascinating information about the state's pasts. Click here for a list of stops on the tour.
8.) Oscar Anderson House The Oscar Anderson House Museum is as close as you'll get to experiencing daily life in Anchorage circa 1915. Oscar Anderson was a key player in the development of early Anchorage. His home was restored by the Anderson Family in 1978 to preserve a piece of the city's heritage, and became a museum in the early 1980's.
Season: Tours of the Oscar Anderson House are available by appointment and regularly from Memorial Day through Labor Day.
9.) Beluga Point Lookout This area of the Seward Highway is ideal for wildlife viewing, providing you a 180 degree view of Turnagain Arm. Here, you can watch majestic beluga whales rolling in the surf and see the incoming bore tide that can rise to six feet in height as it rushes in.
10.) Chugach State Park Chugach is the third largest state park in the country, sprawling across half a million acres of wildlife habitat, glaciers, hiking trails, ski areas, and outdoors sports. Located about 18 miles east of downtown Anchorage, Chugach State Park is an excellent way to explore untouched Alaskan wilderness from the convenience of a main city. Take a guided tour, or explore on your own, but don't miss this one-of-a-kind experience.
The above is just a sampling of some of the highlights of Anchorage attractions. In addition to these important historic and cultural sites, Anchorage is home to numerous other artistic venues, historic exhibits, fine dining, shopping, and nightlife. For more on what to do in Anchorage, visit Alaska.org and the Anchorage Convention Visitor's Bureau.