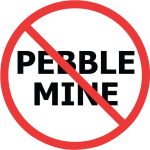 The following five or six paragraphs are about the Pebble Mine and to summarize, we need your support now more than ever! Even if you don't have time or desire to read the info, please take a minute and click on the link https://gifts.tu.org/bristolbay to donate to TU and be a part of protecting the last great trout and salmon fishery in the world. PLEASE!
As most of you are aware,  the battle to protect our waters from the largest open pit mining plan in north America is still going.  Our current federal and state administration is less than favorable to our efforts and because of this the mining company has a window of opportunity that may never happen again.
Sensing a political window of opportunity, last December the Pebble Partnership applied for a major permit needed to build their mine. The Army Corps of Engineers is advancing a rushed and weak review process for Pebble's key permit. On top of that, Alaskans elected a new, development-friendly Governor in the midterm election, lost allies in the state legislature, and didn't pass a ballot measure that would have made it more difficult for Pebble Mine to proceed. To make matters worse, Governor Dunleavy has since appointed a pro Pebble commissioner (yet to be confirmed) to the Department of Environmental Conservation, who will oversee the issuance of key state-level permits.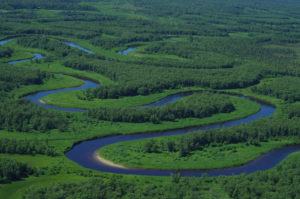 Knowing they have a limited amount of cash and political capital, Pebble is doubling down on persuading Alaskans to support the mine in advance of a critical public comment period on the Draft Environmental Impact Statement (DEIS) expected in the first half of 2019.  A 20-page full-color brochure from the Pebble Partnership arrived in tens of thousands of Alaskan mailboxes just days after Alaska's new Governor Dunleavy was elected. The mailer complimented several lunch-and-learn events, trip giveaway, and a series of presentations to community groups across the state. Clearly seeking to win social license, each touted misleading information about a smaller mine, minimal impacts to fish, and dams that can withstand massive earthquakes. 
We have several powerful opportunities in 2019 that will push back against Pebble's recent public relations campaign. With your generous support, we will turn Alaskans and sportsmen and women out in opposition to Pebble Mine during the DEIS public comment period, hire scientific experts to review the DEIS, make scientific and legal cases that Pebble's permit should not be granted, and ensure that the proposed Pebble Mine remains toxic to decision makers and investors alike.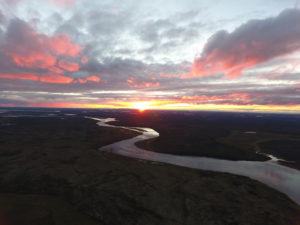 We need to raise at least $500,000 by Spring 2019 to ensure we hold the line as Pebble pushes forward. 
Why TU's Alaska Program? People like you care about the future of Bristol Bay and want to see it remain a special place. Because of past investments made by people like you, Trout Unlimited's Alaska Program has built a powerful network of sportsmen and women who also care about Bristol Bay and its world-class fishery. TU and this network stand ready to continue to defend Bristol Bay in 2019. Our approach in Alaska is unique and effective because diverse groups, businesses and communities who rely on healthy fisheries trust our staff, and we prioritize honest open dialogue and collaboration to accomplish our shared goals. Trout Unlimited's organizational structure is the perfect mix of local, state and federal leaders required to highlight the threats of Pebble Mine at all levels and demand action. Our strong, organized volunteers, in Alaska and around the country, are supported by our Alaska staff, who then work with a well-organized Washington, D.C.  government affairs staff to advance all levels of this multi-faceted campaign. 
Gifts are gladly accepted online at https://gifts.tu.org/bristolbay , or via check to our office:  3105 Lakeshore Drive #102B, Anchorage, AK 99517. Please indicate "Bristol Bay" in the memo.