Before you smile and wave us on, we understand that you probably already have the perfect fly fishing rod. We're not sure that there is such a thing, but feedback here tells us that folks really enjoy honing all the finer points of fly fishing in Alaska, so let's talk basics about picking out rods. Whether you're filling up the rack or taking your very first plunge, these five questions should always be asked and answered.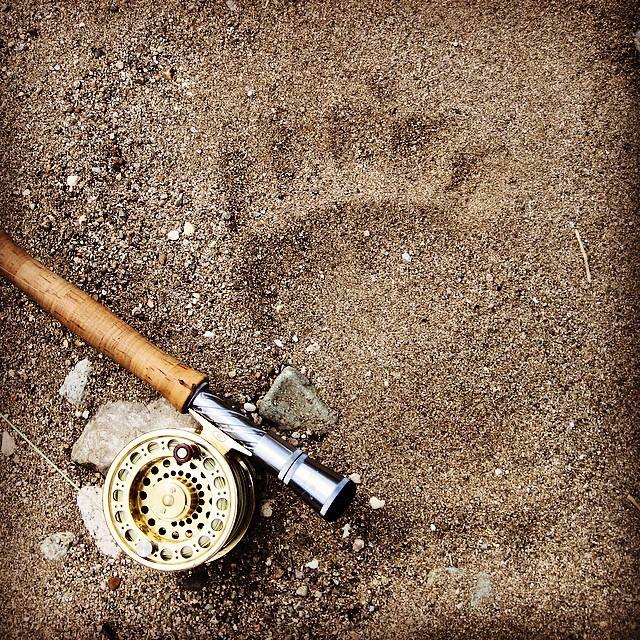 1. Where Is This Rod Going?
Are you setting your sights for rainbows on the Kvichak River or lake trout in the Upper Skilak? A fly fishing rod doesn't care about the itinerary, but you want a length that targets the fish. If you expect to do some bush whacking, a 7- or 8-foot rod makes a good choice while many dedicated still water anglers prefer 10-footers. Split it down the middle with a good 9-foot rod, and you can fly fish almost anywhere here in Alaska. As long as you always match line and rod weight, you're good to go.
2. Can You Handle the Action?
If this is your first fly fishing rodeo, welcome to the club, and consider choosing a medium, mid-flex rod. It's perfect for freshwater trout, versatile under almost any conditions and easy to learn. Slow, full-flex rods are also forgiving when you're new, and they put extra excitement into landing small fish. Save the fast action rods for power casting on windy days. It takes practice to finesse precision out of these models, and you don't get as much small-stream flexibility.
3. Does Material Really Matter?
There's no argument about the high-performing durability that you get with a graphite rod. Its light weight and responsive sensitivity make this your best choice hands down. Sure, you can spend more for something infused with boron or nano-silica resin, and you'll enjoy longer rod life, but it comes down to personal preference. We know anglers who still love fiberglass for small fish and close quarters. We even understand bamboo and cane because we admire the custom craftsmanship that goes into these expensive models.
4. Are There Devils in Rod Details?
Fly fishing rod manufacturers want to make you happy. They know that bells and whistles spook fish, but you have options. If construction is paramount in your decision, check out different manufacturers' sites. If you prefer easy packing for quick travel, choose a multi-piece model. You might enjoy the personal thrill of starting with a rod blank courtesy of custom crafters who produce originals from grip to guides. A new fly fishing rod can be as beautifully simple or astonishingly sophisticated as you like.
5. What Do You Get for Your Money?
We finish up with this one because we know that a $50 fly fishing rod can look like a bargain. You'll meet up with this temptation in big box stores that also sell lawn mowers and linens. Fishing is a lifetime love, so invest at least $100 in something that you know will last. Do you get more when you spend more? We suggest that you wait until you're an experienced angler who can really appreciate the finesse in a $700 rod, or hang on until Alaska starts selling Power Ball tickets. We know the former will happen long before the latter.
If you're thinking about buying your first, we promise it won't be your last. We hope our tips guide you to the right fly fishing rod because we really enjoy helping new folks get their feet wet. If you're already happy with yours, bring it on up here, and show us what you love. We hope you'll accept our invitation because No See Um Lodge really enjoys helping everybody make their Alaskan fly fishing dreams come true.